Championship Manager 2007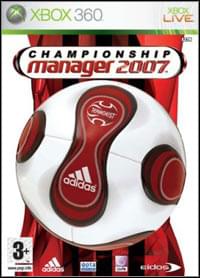 OPIS:
Championship Manager 2007 jest kolejną pozycją z popularnej serii managerów futbolowych, rozwijanej od 1992 roku. Pierwotnie developerzy przygotowali jedynie pecetową wersję omawianej gry, ale nieco później zdecydowali się na przeniesienie swojego dzieła do świata konsol. W ten sposób na rynku pojawiła się edycja dla platformy PlayStation 2, Xbox 360 i PlayStation Portable.

Posiadacz dowolnej z trzech wspomnianych konsol może więc zostać profesjonalnym zarządcą drużyny piłkarskiej i nawet mało znany klub doprowadzić do największych triumfów w skali globu ziemskiego. Trzeba troszczyć się o szerokie spektrum zagadnień – począwszy od transferów zawodników, poprzez przedmeczowe planowanie taktyki i ustalanie programu treningów, a skończywszy rzecz jasna na prowadzeniu zespołu w trakcie bezpośredniego starcia boiskowego z ekipą przeciwnika.

Warto zauważyć, że autorzy wprowadzili ciekawy system motywowania wirtualnych futbolistów, polegający na rzucaniu im rozmaitych haseł słownych. Zaimplementowano też zaawansowaną opcję interakcji z mediami – prasa i telewizja mają bowiem kluczowe znaczenie w przedstawianiu wizerunków poszczególnych trenerów, więc najlepiej zbytnio dziennikarzom nie bruździć. Ponadto szeroki wachlarz dostępnych lig powiększono o dwie dodatkowe klasy rozgrywkowe rodem z Anglii. Oczywiście wszystkie kluby posiadają aktualne składy, a poszczególni piłkarze mają umiejętności porównywalne do rzeczywistych.
iNFO:
                    °
               ŰŰ˛Ý °                                  °
               Ű۲ÝŢŰŰŰ                                °  Ü
               Ű۲ÝŢŰ˛Ý                              Ü۲ß
               Ű۲ ŢŰ˛Ý            Ü۲˛ Ű۲         ŢŰ˛Ý                Üܲ˛
        ÜÜÜ۲˛ ۲˛ ۲˛         ÜÜŰ۲˛ß ŢŰ˛Ý          ßŰ˛Ü           ÜÜŰß۲ß
      ßßß Ű۲ÝŢ۲ÝŢŰ˛Ý   ÜÜÜŰŰßßß۲ßÜÜÜŰŰŰÜÜÜ       ޲Üßß۲ÜÜ    ÜŰ˛ß  ŢŰÝ
ŰŰŰÜÜÜÜ  ŢŰ۲ Ű۲ ۲˛ ÜŰ۲˛ß    Ţ˛Ý   ŢŰŰÝ     ÜÜÜÜ  Ű˛Ý   ßŰ˛Ü ŢŰ˛Ý    ßß
Ţ۲˛ßßßŰŰŰ۲˛ Ű۲ ۲ÝŢŰ۲˛Ý      ßß   ŰŰŰ        ß۲˛Ţ˛˛    ŢŰ˛Ý ßŰ˛Ü   iks!ttn
ŢŰ۲ݰ°  Ű۲ݰŰ۲°Ţ˛˛ ßŰ۲˛Ü  °°°°°°° Ű۲ŢŰŰŰŰÜÜÜ Ţ۲Ý۲ݰ ÜŰŰŰÜܲ˛ßßŰŰÜÜ  °°°°
 Ű۲˛°  ŢŰŰ˛Ý ŢŰ˛Ý Ű˛Ý   ßßŰ۲ÜÜÜ     Ű۲Ţ۲˛ßßßŰŰŰ۲ÝŰ۲ÜŰŰŰßßŰŰ˛Ý    ßŰ۲ÜÜ
 ŰŰ۲ÜŰŰŰßßßß  ßŰ˛Ü ßŰÜ   Ü  ßßŰŰ۲ÜÜ Ű۲ ŰŰ˛Ý     ۲˛ŢŰŰŰß   Ţ۲˛  ÜÜß  ßŰŰ۲
 ŢŰßß ÜÜÜÜŰŰßß   ßßß  ÜÜ˛ß       ßŰ۲˛Ü߲  ۲˛    ÜŰ۲ ŰŰ˛Ý   Ű۲ÝŰŰŰÜÜ   Ţ۲˛Ý
   ÜŰŰßß           °ßß߲ÜÜÜÜ      ŢŰ۲˛ÝŢÝ ßŰŰŰŰŰßßßßÜÜŰŰ۲  ŢŰ˛Ű    ßßßŰŰ۲˛ß
  ŢŰŰ              °       ßßßŰŰÜÜŰ۲˛˛ ۲  ÜÜÜÜŰŰŰßßßß°        ßßÜ
  ŰŰÝ              °             ß߲˛ß ŢŰŰŰŰßßß        
                                        Űß              
.. Allstars present :
   
    	Championship Manager 2007 © Eidos
      
.. iNFOS :
  
    Rel.Date.: 03/28/07
    Platform.: XBOX360
    Genre....: Sports
    Source...: PAL
    Languages: Multi
    Format...: .dvd
    Size.....: 1 DVD
      
.. gAME iNFOS :
   
 Updated Data - Player and Club data accurate to August Transfer Window
 2 New leagues Conference North and South, and a comprehensive update
 to player, staff, club, league and confederation data. 
 Updates to code and data side of competitions and countries that have
 changed since the January 2006 transfer window.
 Technical Match Analysis Tool (Prozone): An under the bonnet reveal of all
 that the players are doing in the match. Tackles, passes, shots, runs all
 are viewable with statistical information.
 Overhauled Front End Interface: All new skins, with 'Dynamic Side Bar' and
 'Menu Shortcut' system ensuring the old and new school fans are catered for.
 Staff Feedback with Improved AI: including recommendations for players to
 transfer list and identification of weaknesses in your squad. Listen to
 recommendations based on team selection and formation, and your opponents.
 Multi Threaded Match Resolver: significant speedups to our already leading
 technology advantage.
 New Game Modes: 8/9 exciting Challenge Modes at club and international level
 as well as the traditional Champ Man over 15-20 seasons with the option
 to stop playing after 3 seasons.
 Enhanced Transfer System: The transfer system will be updated for Season
 06/07 and will feature greater support for the rules of specific countries
 and their divisions/leagues and improved transfer negotiations.
 News and Media: An enhanced news and media system will allow the manager to 
 make press releases and be the focus of media hate campaigns.  Greater use  
 of fan, player, manager and pre-match build up categories will further
 enhance the variety of the news and media.
 Expanded Job Information: Now includes a Job Centre where the manager
 can advertise for a new assistant. Define the job role and contract
 details and see who applies  

 - Allstars

Wykorzystuje:
Xbox Live.
[indent]
Suma Kontrolna


Championship.Manager.2007.PAL.XBOX360-Allstars.rar
[6810.78mb]
 
[6810.78mb]
eMule Server-List | eMule Download | Instalacja eMule | eMule MoDs
Serwis www.ShareOsiol.com nie zawiera oraz nie przetrzymuje na swoich stronach zadnych plików.
Portal zawiera jedynie ich sumy kontrolne! © 2004 by ShareOsiol.com
[/indent]